Springdale leads Arkansas in biliteracy
Springdale Public Schools is celebrating 111 high school students who earned the Arkansas Seal of Biliteracy this school year.
Students had to score proficient or better in English when taking the ACT, ACT Aspire or ELPA to earn the recognition. For the secondary language, students had to pass the reading, writing, listening and speaking portions of the language test.

Don Tyson School of Innovation had 18 students earn the seal in Spanish.

2022 SHS Seal Recipients
Springdale High School had 73 total students earn the seal, eight for Marshallese and 65 for Spanish.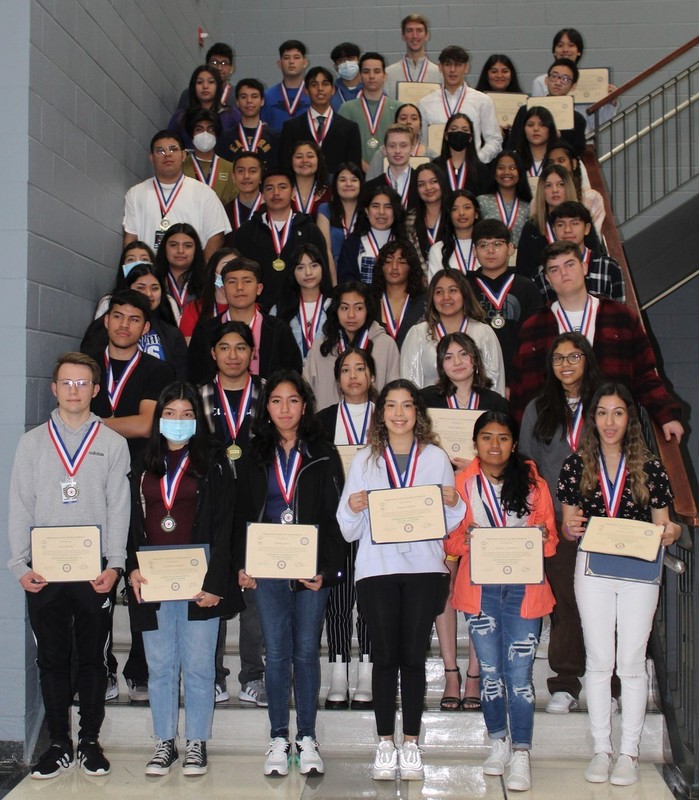 2022 HBHS Seal Recipients
Har-Ber High School had the most diverse representation of languages represented, with four students earning the seal for Chinese, three for Chinese and Vietnamese, one for French, one for Marshallese and 11 for Spanish, for a total of 20 students
Proficiency in multiple languages has great value in today's economy and looks good on a resume, said Melissa H. Meyers, Don Tyson School of Innovation Spanish instructor.
Springdale Public Schools leads the state in Arkansas Seal of Biliteracy students, with 1,181 students recognized for the achievement stemming from the district since the seal was officially endorsed by the Arkansas Department of Education in 2017.
The Arkansas Seal of Biliteracy is approved by the Arkansas Department of Education, the Arkansas Foreign Language Teachers Association and Arkansas Teachers of English to Speakers of Other Languages. Adopted first by California in 2011, the Seal of Biliteracy is recognized in 48 states and Washington D.C.
Each of the three schools will recognize all students who receive the seal this school year with a certificate and medal at ceremonies featured closer to graduation.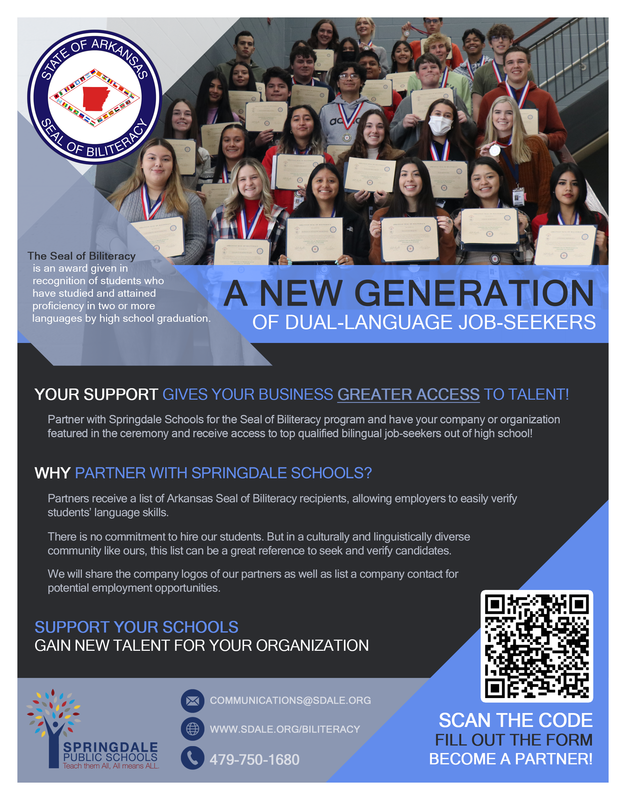 Do You Need Biliterate Employees? Partner Today!