Walton Arts Center is featuring the work of two Springdale Public Schools educators in the "Our Art, Our Region, Our Time" exhibition in Fayetteville.
Milan Jilka, Har-Ber High School, and Whitney Allen Johnston Bell, Springdale High School, both have paintings on display now through Nov. 14 in the exhibition.
Bell's featured work is "Gus and Babs in Palo Duro Canyon," she said.
"This piece was made with an ink transfer process on watercolor paper then layered with acrylic paint," Bell said. "The photograph that inspired this piece was taken in Palo Duro Canyon of my two small children while hiking during spring break last year. My children greatly influence my work and often help me start paintings by adding their own abstract layers and shapes."
Bell, 35, said her work often features freeform lines and their ability to create beauty through layering and repetition.
"Most human-made designs, architectural and textile, are infallibly symmetrical. However, natural and anatomical shapes are never perfectly balanced," she said. "Humans are crooked. Flowers are uneven. In my work, I contrast organic shapes with symmetrical patterning."
Jilka, 48, said he listened to the albut "Pink Moon" by Nick Drake when creating his work "Pink Moons" for the show.
"It was a piece that had begun a couple of years ago and was shelved until this past March when I was able to return to it with more ideas," he said. "Originally, I had hand drawn and cut out a stenciled pattern, and when I returned to it, I decided to add circular, repeating patterns that are enmeshed in various ways with the original pattern."
The artist said his work features abstracted, colorful patterns that many times involve natural forms like plants and flowers that are at the basis of the visual structure.
The exhibition
"Our Art, Our Region, Our Time" features 90 pieces by 75 Northwest Arkansas artists, said Jennifer Wilson, Walton Arts Center public relations director. A jury of three led by guest curator and artist Kathy P. Thompson of Fayetteville selected the exhibit's works from 411 submissions.
Walton Arts Center finds particular value in the exhibit because of the range of featured works created by artists currently working in Northwest Arkansas, Wilson said.
"In a way, it is a snapshot of the different types of artists and their choices of format, mediums and subject matter they consider important in today's environment," she said. "It is also very important that organizations like Walton Arts Center support the local and regional creative community."
The variety in the featured works contributes to the fun of the exhibition, Wilson said.
"We have pieces that are 7- feet-by-3 feet and as small as 9.5-inches-by-6.33-inches," she said. "The show includes paintings, drawings, photography, sculptures, clay and fiber art, mixed media, cast bronze, crochet and wood."
It was important for Jilka to participate so he could showcase his work alongside other creative people in the area, he said, while Bell said she enters as many shows as she can.
"This is a fabulous local exhibition that I am honored to be a part of," Bell said.
Art education
Bell and Jilka have respectively taught for 10 and 25 years and continue to create as professional artists. Bell said she's been a professional artist since 2009, while Jilka said he's been working professionally since 1998.

"Art and teaching really benefit each other and help me continually grow in both respects," Jilka said.
Bell said art and education balance each other.
"My career as an art educator greatly influences the work I make," she said. "I did not start painting the way I do until after I began teaching. I also believe to be a great art educator, I must be a practicing artist."
Bell and Jilka say they've both worked for Springdale Schools for seven years.
The artist educators hope to impact their students in meaningful ways.
"I hope I inspire them to pull from within and make their work as personal as possible," Bell said. "Art is an expression of our identities and experiences in the world. My goal is to teach them techniques and processes that will help them best express themselves through their work."
Jilka said he hopes what he teaches his students extends beyond the classroom.
"My goal in my art classes is to help students both understand what it means to be a creative person and the ways and methods they themselves can be empowered to think creatively in the work they involve themselves in," he said. "Hopefully, they can develop an understanding and appreciation of the creative process and that it can be attainable to anyone."
Entrance to "Our Art, Our Region, Our Time" is free, Wilson said. The exhibition is featured in the Joy Pratt Markham Gallery inside the Walton Arts Center weekdays from 10 a.m. to 2 p.m. The exhibition is also open one hour prior to Walton Art Center performances and will remain open through intermissions.
"This is an incredible show that I hope everyone goes to see.," Bell said. "Artists in this area are so very talented, and I am extremely honored to show work alongside some of my biggest inspirations and friends."
Jilka lives in Springdale and is a Canadian citizen originally from Thun, Switzerland, he said. Bell said she lives in Fayetteville and calls Dallas, Texas, her hometown.
Whitney Allen Johnston Bell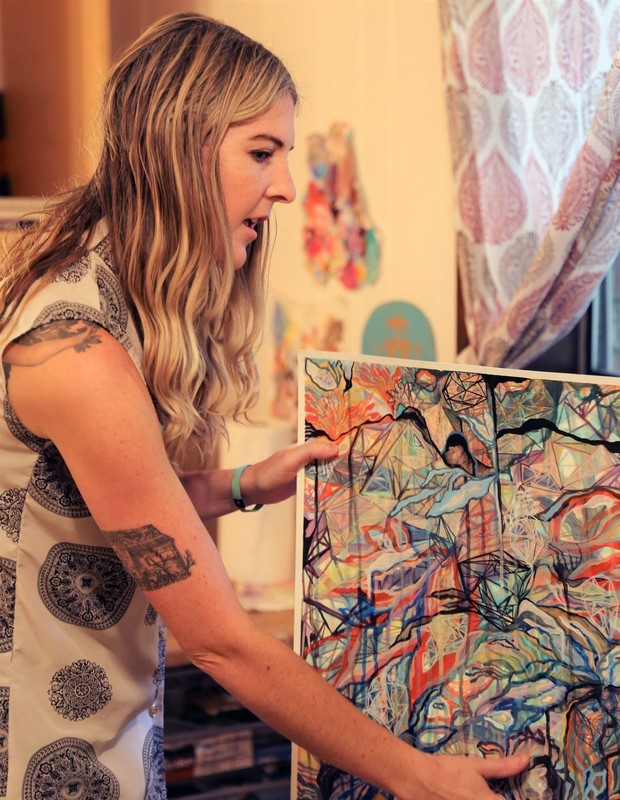 See More of Whitney Allen Johnston Bell's Work
Milan Jilka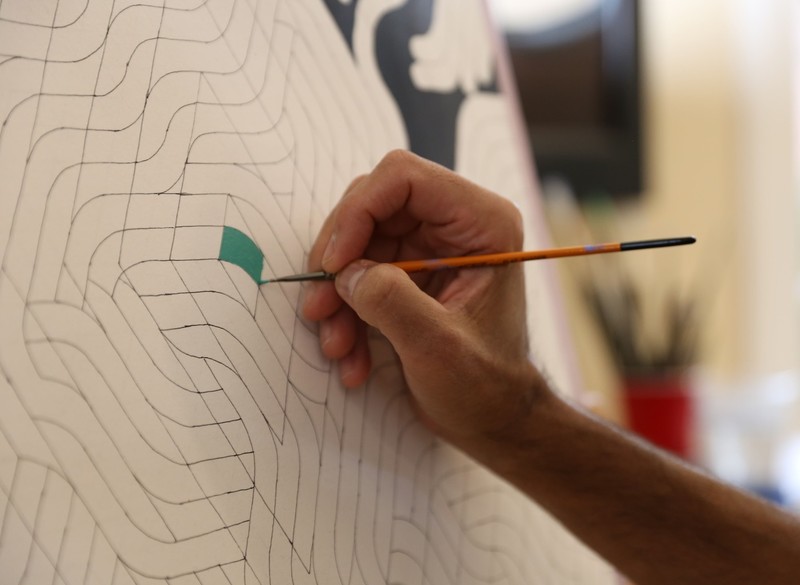 Explore Milan Jilka's Work"Our Art, Our Region, Our Time"